Hello fellow book dragons! 🐲
I wonder, have you experienced wanderlust? The longing to trek the Alps, visit Machu Picchu, or hang out in Harajuku? 🗺️ Well, I certainly have. More than most people, though, I also find myself longing to visit fictional worlds like the Wizarding World of Harry Potter, or the Warcross games in the Warcross duology. For this week, I'll be revealing to you the places I want to visit through this book tag, which The Orangutan Librarian was the sweetest to include me in. Thank you! 💖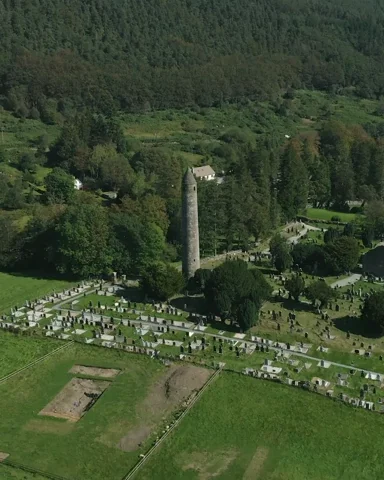 RULES
Mention the creator of the tag and link back to original post [Alexandra @ Reading by Starlight]
Thank the blogger who tagged you
Answer the 10 questions below using any genre
Tag 5+ friends
1. Secrets and Lies: A Book Set in a Sleepy Small Town
Although The Guernsey Literary and Potato Peel Pie Society isn't a story about uncovering the dark, unsettling secrets of a small town, I had to feature it because a) it's a favorite, and b) part of the story is set on a small town on a small island. 🏝️ The post-WWII story is told in letters, which may seem old-fashioned to our life of emails and texts, but reading the characters' own words perfectly suited the cozy atmosphere.
2. Salt and sand: a book with a beach-side community
The Starless Sea features an underworld haven for book lovers set by a sea made of honey. I know, the idea of an underground sea made of honey is very bizarre, but everything about this book is so unusual, from all the symbolisms to the little snippets of the Harbor's secrets woven between pages of the main story.✨🌊 This strange, beautiful book may not be for everyone, but I certainly loved it. 💕
3. Here there be dragons: a book with a voyage on the high seas
To Kill a Kingdom has been receiving a lot of well-earned buzz from the book community. My curiosity (usually up to no good) led me to a book with so much to admire, from the gorgeous prose, to the tantalizing hate-to-love, to the ragtag group of characters you can't help falling for. 💞💞 Plus, a journey at sea – with the risk of a siren encounter 🧜‍♀️- is nothing short of equal parts terrifying and exciting.
4. Tread lightly: a book set down a murky river or a jungle
I'm going to agree with the Orangutan Librarian and choose this book! This was one of my favorites when I was younger. I really aspired (and still do) to be as brave and kind and adventurous as the person Maia became. 💜 I was also really fascinated by the idea of setting the book in Brazil, on a plantation near the Amazon and its jungles. That said, I'm a little nervous about rereading in case I stumble on something racist in the portrayal of Brazil and the natives there.
5. Frozen wastes: a book with a frost bitten atmosphere
I remember reading this book a while back and really enjoying it. It's about looking for peace between warring clans in a world and society inspired by Vikings. ⚔️ The winter setting of the forests and nearby sea permeated every word, forming a frost-bitten atmosphere that I appreciated very much.❄️ I was also fascinated by how belief in fate in the gods and signs played in important part in the book – almost more than fate itself.
6. The boonies: a book with ruff or isolated terrain 
Although the Books of Bayern are my favorite among Shannon Hale's books, Princess Academy stands out strong too. As always, Shannon Hale's lyrical prose breathes life into the setting of the story, Mount Eskel. ⛰️The mountain is so important to the lives of the characters – both as a home and as way to earn coin – that it almost becomes a character too. Mount Eskel is a beautiful, dangerous place – but also home. 💛
7. Hinterlands and cowboys: a book with a western-esque setting
I only vaguely remember Rebel of the Sands when I read it a few years ago, but if I'm not wrong it's a fusion of the Wild West and the Middle East. It's a cool concept! I wish I had more to say, but I don't really remember it 😅 Perhaps I didn't click with the book as much as I wanted to, given that I'm not particularly interested in Western-esque books.
8. Look lively: a book set across sweeping desert sands
In We Hunt the Flame, the Arz and its black untamed magic crawls over the land like a plague, and a group of rivals reluctantly team up to find a book that might contain this crisis. The worldbuilding and prose were lush and perfect for this quest story. ✅ I could feel the heat curling off the sands, the darkness cloaking the night…it was such an immersive reading experience.
9. Wild and untamed: a book set the heart of the woods
*shivers* Wilder Girls was one of the wildest books I read last year. It begins months after a mysterious plague strikes an island which houses an all-girls' boarding school and everything in it. Everything is affected: the pReeople, animals, plants, the forest. Rory Power's storytelling really enhances the creepy nature of the now-unfamiliar forest and island and of the lengths people go to survive. 😨
10. Wildest dreams: a whimsical book shrouded in magic
I don't know if you agree with me, but somehow whimsy and magic reminds me of Strange the Dreamer by Laini Taylor. It's been more than a year since I read it, but I still remember the lasting impression it left on me…why, it was just magical. ✨ I think the whimsy came from the magic and romance and the existence of a city thought to be a myth. And, of course, the fact that Lazlo Strange is a dreamer. 💖
Tagging time (and feel free to tag yourself here)!
I hope you enjoyed!
Have you read any of the books? What did you think of them?

If you could travel anywhere, where would it be and why?